The Sandman Will Keep You Awake - The Loop
Play Sound
Not to be confused with zeptillion.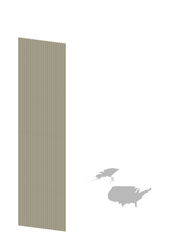 A septillion is equal to 1024 in America, or 1042 in France and Germany.[1]
It is 25 digits long in short scale, and 43 digits long in long scale.
Alternative names
1024 is also called oktillion (not to be confused with octillion) in Russ Rowlett's Greek-based naming system.[2]
Aarex Tiaokhiao gave the name okyillion, referring to 1024.[3]
Wikia user NumLynx gave the name octosand for this number's short scale value.[4]
Sbiis Saibian gave the name minnowchunk, referring to 1024, the short scale value of this number.[5]
Nirvana Supermind gave the name gooterol to 1024, and is equal to r(1012) in Rampant Array Notation.[6]
1024 is also called Zi (秭 in Chinese) Chinese counting system and Jyo (𥝱 in Japanese) in Japanese counting system.[7]
Decimal
1,000,000,000,000,000,000,000,000 - short scale
1,000,000,000,000,000,000,000,000,000,000,000,000,000,000 - long scale
Examples
One liter of water contains about 33.4 septillion water molecules.
The earth has a mass of about 5.98 septillion kilograms.[8]
The constant of weak nuclear force is about 10 septillion times larger than constant of gravity.
A septillion dollars will fill the US with a layer of 1000 metres thick.
Approximations
For short scale:
For long scale:
Notation
Lower bound
Upper bound
Scientific notation
\(1\times10^{42}\)
Arrow notation
\(10\uparrow42\)
Steinhaus-Moser Notation
28[3]
29[3]
Copy notation
9[42]
1[43]
Taro's multivariable Ackermann function
A(3,136)
A(3,137)
Pound-Star Notation
#*(7,6,6,0,4)*6
#*(8,6,6,0,4)*6
BEAF
{10,42}
Hyper-E notation
E42
Bashicu matrix system
(0)(0)(0)(0)[421]
(0)(0)(0)(0)[422]
Hyperfactorial array notation
36!
37!
Fast-growing hierarchy
\(f_2(132)\)
\(f_2(133)\)
Hardy hierarchy
\(H_{\omega^2}(132)\)
\(H_{\omega^2}(133)\)
Slow-growing hierarchy
\(g_{\omega^{\omega4+2}}(10)\)
Sources
See also