About myself

SNS accounts
Profile picture
Profile picture was drawn by myself and published first time as twitter profile in 2013. It is consistently used for my profile image of SNS. It inspired the character of Fish in Sushi Kokuuhen and comic by p-adic.
Googological calculators that I developed
Japanese googologists
User:P進大好きbot wrote an blog entry for the list of Japanese Googologist.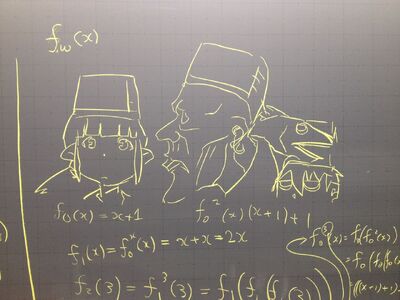 Links for writing articles
Subpages
Welcome to Japan
Links for site maintenance
Links to other wikia
---